How much are record producers paid
Who gets what percentage?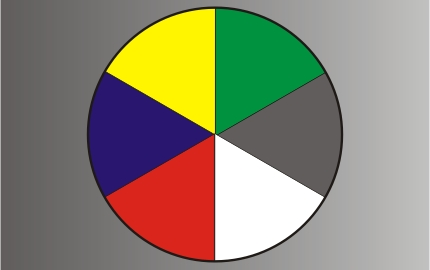 13 Mar 2019 3 Comments
A compilation of rough guidelines about shares in the music business, so that you know in future negotiations where to start with the percentages without making yourself look ridiculous - or appear impudent.
Manager
This means the manager who plans your career, gets record deals, etc. He gets 15 to 20% of what you earn. Usually based on your sales, not profits. Look closely.
Business manager
The manager who only takes care of taxes, transfers, wage payments, etc., receives around 5% of your income or his hourly rate (try to take what seems better for you).
Booking agent
10 to 20% of your performance fee.
Record company with artist contract
If the label also pays the production costs, among other things, you get between 7 and 14% of the retail price ("HAP", that is the net price at which retailers buy an album).
Record company with license agreement
If you already bring the finished production with you, shares of 15 to 25% of the HAP are common for the musicians.
music producer
Fixed fee and / or around 4% of the HAP.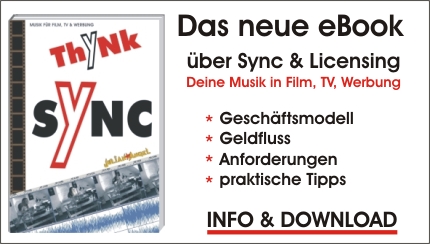 Music publisher
The publisher's share of the royalties brought in (e.g. from the performance, broadcast, and reproduction rights), 40 to 50% of the royalty cake, depending on the country.
Co-publisher
The publisher's share is divided according to the deal and the number of publishers involved. If there are two publishers, each publisher receives half of the publisher's share and thus 20 to 25% of the total royalty cake.
Administration deal
If a music publisher only takes care of collecting and forwarding funds (without pitching songs, for example), it receives around 10% of the total royalties.
Music libraries
50% of the sync fees for placements in film, TV, advertising, etc. as well as the customary publisher's share.
Merchandise
If a merchandising company licenses the name, logo and artwork of a band, prints them on T-shirts and sells the whole thing, the musicians (or brand owners) receive around 30% of net sales.
Exceptions, as always, prove the rule, both for good and bad. As of March 2019, without guarantee.
*********************************************
MusicBiz Madness is Germany's first
Music business conference for musicians
*********************************************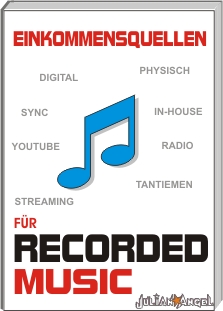 Newsletter
With the MusicBiz Madness newsletter you will find out about new articles conveniently and automatically.
You will also receive further tips about the music business that we don't publish anywhere else - so right exclusive…
On top of that, you get access to the eBook
"Sources of Income for Recorded Music".