Why do Catholics indulge themselves in god worship?
'Pachamama has no business in a church'
search
Search in the kath.net archive in over 70,000 articles: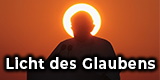 Top 15
mostly-discussed
Katholikentag 2022: "From my point of view, the main topics are climate change and other environmental issues"
Hatred of Jews and downplaying of Islam
"God does not bless sin" - Berlin Catholics protest against controversial blessing services
ÖKT - Three letters describe the state of the church
Cardinal Curia: Pope worried about the formation of priests
England: Parents watched their aborted child die for 10 hours and gave him a name
Austria: Singing allowed again at masses - relief for baptisms and weddings
Cardinal Müller: Cardinals Cupich and Tobin like 'representatives of the democrats'
US Democrats question Israel's right to exist
Maria 1.0: "The Church is too afraid"
@Israel
"Full steam ahead into the abyss!"
"Certain reasons are not reasons of conscience"
Swiss priests got married under civil law shortly before his death
Bishop Ipolt on the blessing of homosexual partnerships: "Entire Christian anthropology wavers"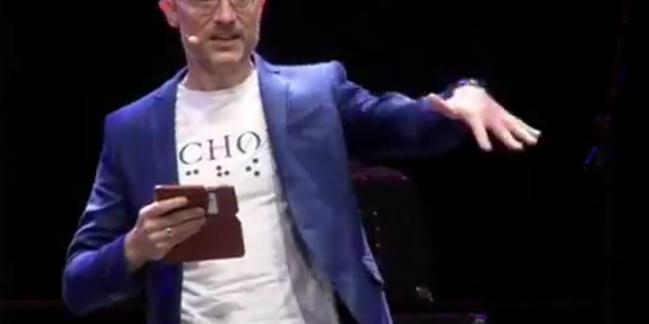 November 25, 2019 in Interview, 54 reader opinions
Print view | Send article | Report a typo
kath.net interview with the Augsburg theologian Johannes Hartl about Pachamamas, the synodal path, ecumenism, tips for Advent and why you should come to Augsburg for the MORE - by Roland Noé
Augsburg (kath.net)
kath.net: The church excitement of the year should be in the kath. Church will be the discussion around the Pachamamas at the Amazon Synod. The clashing fronts are pretty violent. From the perspective of a theologian, what is your assessment of idols in churches?
Johannes Hartl: The apparently insignificant incident surrounding the wooden figures from South America reveals a deeper problem. The texts of the Second Vatican Council take seriously the fact that the Catholic Church is a universal Church. If God actually created all people and people were looking for him at all times and in all cultures, then there are traces of truth in non-Christian religions as well.
This knowledge, which can already be traced back to the Church Fathers and several biblical texts, is in a certain tension with the claim of Jesus Christ to be the way, the truth and the life. In the Amazon Synod, the concern was clearly noticeable to appreciate the positive and worthy of protection in the indigenous cultures of the Amazon region. An important point! In fact, one of the specific reasons is the fact that free churches are expanding rapidly in the region while the Catholic Church is shrinking. In my experience, free churches in particular are not afraid to speak clearly of the need for salvation of faith in Jesus Christ. Here I also wish us Catholics more courage. With all appreciation for indigenous cultures: Pachamama is a goddess of the Quechua and Aymara. She has no place in a church.

kath.net: In Germany there is another exciting topic: a synodal path is to be followed. Despite the Pope's recommendation, there should be no forum for evangelization. Is the German Bishops' Conference going astray here?
Johannes Hartl: The abuse crisis does not allow "Keep going!". It is shocking that there were and are structures of sexual violence in the church and especially in spiritual communities. Bishops who take this situation as an opportunity to think very fundamentally about the future of the Church should first of all simply assume the good intention to find meaningful answers here. It's difficult enough. The view, however, that celibacy, which is compulsory for priests, or Catholic sexual morality stand in the way of a solution to the abuse crisis or even greater credibility of the church, is arguably the loudest of those who have been against both for a long time. But if this assumption were true, the evangelical church would have been much better off. Interestingly, Buddhism is pretty hip in Germany right now. The celibate way of life of the monks doesn't seem to be a major stumbling block. Here too: simply more courage to take a clear position. And of course dealing with cases of abuse.
kath.net: Your special topic is ecumenism due to your background (head of the prayer house in Augsburg). For quite a few conservative Catholics, this is a hot potato that is better to avoid. How would you want to take away these believers' fear of a good ecumenical movement?
Johannes Hartl: The fear of ecumenism is mostly primarily the fear of abstract uniformity achieved at the desk. This fear is understandable. Actual ecumenism has to do with getting to know people for whom following Jesus is just as important as they are to oneself. True ecumenism means accepting the other even if one sees things differently. The common center in Jesus Christ is greater than that which divides. Perhaps most of those who warn against ecumenism have never experienced anything like this in person. I recommend actively getting to know committed Christians of other denominations. I type these lines on the plane on the way back from Egypt. Especially when the church is persecuted like in the Middle East, one can simply no longer allow oneself to despise disciples of the same Jesus just because they belong to a different denomination. We can learn from this.
kath.net: "We tell you about the dear Advent" - Do you have 3 good tips for the Advent season?
Johannes Hartl: 1. Read the Old Testament. Many Catholics know the Bible in general, the Old Testament in particular too little. But the incarnation of God only gains its all-bursting fascination when one knows the prehistory. The books of Exodus or Isaiah are a good place to start.
2. Daily prayer time. If Jesus can't get into my heart, then Christmas will only be rushed and hollow.
3. Plan for the stress of relatives. Contact with the family of origin can be wonderful or extremely stressful. In any case, rarely neutral. Think carefully about which relatives you want and can have intensive contact with before and at Christmas. Here you can also set limits on what is possible and what is too much. At the same time, Christmas is also a wonderful opportunity to get in touch with someone with whom contact has been broken off or has grown cold.
kath.net: At the beginning of January there is again the mega-conference "MORE" in Augsburg. What will the highlights this time be? Can I still register?
Johannes Hartl: Since the MEHR is only available every 2 years, you should just think carefully about whether you really want to miss this overwhelming experience. There are not only individual highlights at MEHR, but it is an overall event that can hardly be put into words. Individual ticket categories are already sold out, but tickets are currently still available at www.mehrkonferenz.org
Did you like the article? Please help kath.net and donate now via bank transfer or credit card / PayPal!

Tweet

Readers' opinions
Hadrianus Antonius November 30, 2019

@Tonika

It is a lie to speak of "inculturation" and "insulting indigenous peoples" here.
In fact, the pachamama-dönse was only created 40 years ago, and probably folklorically in the states at the mouth of the Rio de la Plata (Argentina and Uruguay), where there are in fact hardly any "indigenous peoples" left.
The high command knows that very well.
In the environment of the high commander, this pachamama was nurtured, cultivated and now well warmed up and theatrically served to the Catholic world.
This is treason to the Lord.
No other religion was incorporated and syncretistically fused here;
here the high command has imported something completely new, not in Revelation.
For the top of the hierarchy: carefully prepared total personal apostasy.
Game over.
Game over.


4

0
Tonic 29th November 2019

@hape Not the indigenous peoples, but Catholics and their beliefs were massively attacked.

It was not the indigenous peoples who were attacked, but Catholics who were forced to tolerate idols in their church and thus to endure atrocities in God's eyes. The Vatican attacks its own religion and offends God of the Bible. However, this approach is considered correct and important for dialogue and inculturation. What shoud that? Catholics have to defend themselves if pagan cults, sacrilege and blasphemy are committed in the church / Vatican in the name of inculturation or interreligious dialogues, even if everything has been approved by the Pope. So you can see that for some Catholics and the Vatican Pachamma deserves more respect, esteem and veneration than God himself. They have no respect for God because they defend idols and treat their removal from the church like blasphemy.

This madness has a method and is an expression of apostasy.


2

0
Tonic 29th November 2019

@Noemi

The Pope cannot allow one idolatry and condemn the other. He cannot put himself above God and pretend that there is good idolatry and bad idolatry. Man must obey God utterly. If Francis allows Pachamama to be worshiped, then all idolatry is allowed, even if money is worshiped instead of Pachamama.


2

0
Tonic 29th November 2019

@Noemi, idolatry is idolatry.

"In his sermon during St. Mass in Tokyo mentions St. Father very clearly, among other things, the inner idols that cause far greater harm to our souls: 1. a pressure to perform that enslaves people, 2. excessive consumer behavior, 3. an isolated self, only related to oneself! "


Idolatry is idolatry! You can't play one against the other. The worship of the Pachamama means separation from God and is extremely dangerous for the salvation of the soul. You can't say prostrating yourself to idols isn't as bad as excessive consumption, as God rejects any form of idol worship. By the way, Pachamama is also enslaved. They never refer to God, do not go into arguments, constantly distract from the atrocities in the Vatican. Therefore your talk on inner idols is threadbare and pointless. If you already outwardly worship idols, you have completely lost your connection to God.


2

0
Federico R. November 27, 2019

(3)

The primary task of all ecumenical efforts on the part of the Catholic Church cannot, however, be the unity of all Christians per se, but first and foremost the unity within their own ranks, which is currently at stake again, e.g. through the Pachamama Synod with its syncretistic pagan processes in Rome and through the Synodal Way in Germany. Jesus wants the unity of HIS Church. But he only founded ONE church, and that is on Simon Peter, the rock. We confess it in the Credo as the UNA SANCTA KATHOLICA ET APOSTOLICA ECCLESIA. For that reason alone, all Catholics should be a shining example.
(End)


4

0
Federico R. November 27, 2019

(2)

7 + 1 = 8. - As the "eighth day of creation", the eight in Christian numerical mysticism is a symbol of the resurrection of Christ and the new creation of man through Christ. The eight thus surpasses earthly reality (the seven days of creation) and points to a dimension that extends beyond space and time, i.e. has an infinite, transcendent, metaphysical dimension that the Catholic Church embodies like no other Christian community. Also and precisely for this reason I will never want to exchange or give up my church.
(Continuation)


3

0
Federico R. November 27, 2019

I would never think ... (1)

... to despise or despise Christians of another denomination, neither the individual person nor the community to which he belongs. There, too, there are splendid people whom I hold dear, who very consciously and consistently live their faith in Jesus Christ. However, that does not prevent me from particularly appreciating my Catholic Church. Mainly because, with the seven number of sacraments, it has a sacramental constitution that is unique in all of Christianity and because, as the mystical body of Christ, it is itself the original sacrament.
(Continuation)


5

0
Hadrianus Antonius November 26, 2019

@? Noemi? The joke of the day!

@? Noemi ?, you are very intelligent and devious ;-)
Fortunately, you are speaking after Pope Leo X, son of Lorenzo il Magnifico:
Father Leo X began his papal career with the words "Now let's really enjoy being a Pope", which would not be inappropriate with the current pontificate:
Aside from confused actions in the pedagogical and financial fields, also forced to do so, PF enjoyed courting and patronizing all sorts of louche characters and, in contrast, jurying and kicking decent people.
But you are wrong with Luther: Leo X obviously wanted to appoint Luther cardinal, which of course was impossible for him; but Leo X was not interested in anything outside of Italy and of course "not a great theologian" ;-) Your and "Tucho" Manuel Fernandez and Becciu's defense is probably very weak ;-)

Omnia instaurae in Christ
Porta patet-magis cor
Welcome!


6

0
Kostadinov November 26, 2019

Cardinal Müller gets right to the point in the daily mail ...

"The whole tragedy will affirm many aggressive anti-Catholic sects in South America and elsewhere in their polemics that Catholics are idolaters and that the Pope they obey is the Antichrist. Hundreds of thousands of Catholics are now leaving the Church in protest in the Amazon and wherever the videos of this Roman spectacle have been seen. Have you thought of this consequence or do you accept it? "

The former prefect of the Congregation for the Doctrine of the Faith, who knows Latin America from numerous stays, expressed doubts about the suitability of ethnic symbols such as the pachamama for the new evangelization. "The boys there are not interested in the Pachamama anyway, but rather in laptops and iPads. So much for the timeliness of the synod makers, whose ideas solidified in the 1970s. "


17

0
Bernhard Joseph November 26, 2019

ecumenism

One dreams of Christian unity in this country, but not elsewhere.

Who seriously believes that the Free Churches and the Catholic Church should find a unity in the foreseeable future that also contains central truths of faith?

In this country, ecumenism consists of advancing relativism within the church, in which it is ultimately irrelevant what and how one believes. The unity then consists in the consistent implementation of a pseudo-Christianity that is so empty of content that one has to ask oneself what such an empty faith should be of any use.

In the local ecumenism, the decade-long decline in faith of most of the shepherds in D is abundantly expressed.


11

0
lesa November 26, 2019

Serving reality as it is in God or perversion

@Klimakos: "A lie is a contradiction to the word of God as he spoke it in Christ and in which creation is based, therefore a lie is the negation, denial and ... destruction of reality as it was created by God and in God Our word is destined to express what is real as it is in God in unity with God's Word. (D. Bonhoeffer)
The subtlest, most dangerous tool of the diabolical perversion process is the linguistic perversion, which destroys the consciousness of the God-given association of man and woman, of brothers and sisters. "The distortion of words is revealed only by the profound disorder they actually cause. It is impossible to say what a tremendous importance language has. Words are bread or poison, and general confusion is one of the hallmarks of our time. "(E. Hello)
Thank God more and more shepherds are waking up and speaking courageously according to GOD'S WORD!


5

0
Rolando November 26, 2019

1 Tim 3 15 The Pillar of Truth ...

... is the Church, not Scripture alone. The Catholic Church stands on three pillars, the Holy Scriptures, tradition, tradition, three pillars. A chair with three legs is fixed, a stool with one leg falls over, (writing alone). The persecuted church had the three white things, Pope, Mary, and Holy Eucharist as a distinguishing mark. The Free Churches or EKD have none of this, they have lost the essentials.


6

0
Chris2 November 26, 2019

Prof. Georg May

@Time witnesses Thank you for pointing out this great theologian. One of the first books I bought myself was his "Faith in the Post-Conciliar Church". To this day I have to think of the hundreds of examples of May's conscious flattening and reinterpretations in the first praise of God, for example the omission of all stanzas in the song "At the Last Supper", which sing about the Eucharist ("The sacrifice is prepared by HIM on the altar ... ").The fact that, of all things, "My baptismal covenant should always stand" was completely omitted was hardly a mistake (in our part of the community it was the first song for it at the time!). Incidentally, in the new praise of God it is taken up again, as far as I remember, even with "diffusely defused" ("and obediently God's teachings") and the previous text ("and obediently your [the church] teachings").


6

0
hape November 26, 2019

True ecumenism and common middle 2 - end

Finding traces of salvation outside the church is not excluded by God. But that's not his will. His will is unity, loyalty and love within the church. That is the salt of the earth that has not become stale.

Love for God does not show up in leaving the church any more than in adultery. Both are acts of unfaithfulness, lovelessness and division. To bear patiently and humbly that weeds and wheat grow side by side in the church until the Lord himself decides to divorce at the end of the day, that is God's will. That is catholic i.S.V. all-encompassing.

However, as long as Protestants do not return to the womb of the Church, persistence in separation is more important to them than the common center in Jesus Christ. Ecumenism can possibly help to reduce fear of contact. But it does not dispense from the truth and the return to the church.

–––
end


7

0
hape November 26, 2019

True ecumenism and common center 1

Jesus Christ only founded one church and that is in fact the common center. Lutherans, Reformed and other Protestants, however, left the common center in an act of arbitrariness and self-redemption and thus destroyed unity. Nothing changes in that, in retrospect, trying to find Jesus outside of the church without further ado. What can they do but take the justification of this sin into their own hands? Outside of the church, however, they will at best find an echo of the voice of Jesus. Not more. The actual source, the original, can only be heard in the church, with Mary and the saints, with the seven sacraments and with the Pope at the head.

–––
continuation


4

0
Contemporary witness November 26, 2019

Dear Klimakos

In the link I give the instruction
"Ecclesia catholica" from December 20, 1949
note!

This still breathes the unadulterated Catholic spirit!

Nobody can have a theological in it
Prove errors!

I refer to the book
of the still active, highly learned
conservative critic of the first
Hour that is now 94 years of age
stands:

Prof. Dr. Georg May:

The ecumenism trap

2004, 278 pages, EUR 14.50

The scholar was born in 2011 by

Pope Benedict XVI

appointed Apostolic Protonotary!

www.kathpedia.com/index.php/Ecclesia_catholica_(wording)


7

0
lesa November 26, 2019

No Jesus and no unity without Mary (Mother Teresa)

@ Diadochus: Without Maria, no Jesus. A church without Mary. Without Mary there is no unity. This is just as true as we would not be alive at all without our mother.


7

0
Klimakos November 26, 2019

@Time witness
The prayer is for the new gender clergy
Insulting themselves.
Everything turned up to dizziness and nausea. The purification of the Church has reached its climax - we urgently need a new St. Francis.


5

0
Contemporary witness November 26, 2019

We prayed before the council for the reunification in faith,

an example:

GOD of all mercy,

YOU call sinners to repentance

and don't want one

get lost.

YOU want all people

come to the truth and be saved.

Look down graciously on the deceived

Souls, have mercy on all Christians,

those through heresy and division

separated from the holy church,

and bring her to your lap

YOUR holy church back.

AMEN!

Source: Prayer and Hymnal for the
Diocese of Mainz, 1963

I wish everyone here at kath.net

a blessed, reflective, good one

Day!


6

0
M.Schn-Fl November 26, 2019

Hedwig von Beverfoerde

"What is needed is a new, powerful Catholic movement!"

Not only can I agree with that, but it cannot be promoted strongly enough.
However, here in Germany we are faced with the sad fact that one does not treat the other. If a movement only deviates from mine in 1 or 2 points, then it is already done. Actually we should all have the same goal, but the polarization and the rift also run through the church-loyal groups. Everyone cares about their own shop and some of the new spiritual movements are stewing in their own juice and there is hardly any talk of the world mission of the layperson and is rejected in many comments. The council is very clear in its dogmatic constitution LG and describes the world mission of the laity. For many Catholic groups politics is simply "ugh", although the Popes have been asking us to get involved and help shape society for at least 100 years.


5

0
Diaspora Catholic November 25, 2019

@Kirchental

Well, a blessing given by one Christian to another Christian is, in the truest sense of the word, a pious wish that God let the latter be well.

Not more but also not less!

I have no problem with having such a blessing with the words "The Lord bless and protect you", for example, from my wife before a long trip by car - and vice versa.

I would also receive him gratefully from a Protestant Christian or even a clergyman, as I would from a Catholic priest or even a bishop at Holy Mass.

Incidentally, it is not entirely true when you write that no lay person blesses the priest in worship.

Or do we not reciprocate the priest's blessing encouragement in St. Mass at us "The Lord be with you" with the words "And with your spirit"?

I think that Bishop Osters was right to gratefully accept the blessings of a Christian of another denomination as a special sign of appreciation.


3

0
myshkin November 25, 2019

Mr. Hartl's argument

about the tiberized patchamama idols is important because she is calm and sensible. This can contribute to inner-Catholic peace. Who in the Catholic Church should take offense at Mr. Hartl's reflections on the matter? Every Catholic - whether layman or cleric - should heed his conclusion: "With all the appreciation for indigenous cultures: Pachamama is a goddess of the Quechua and Aymara. She has no place in a church."


3

0
Diadochus November 25, 2019

Royal road

Ecumenism with other denominations is not the ideal way to withstand the increasing persecution. Dr. Hartl. The best cure is still healthy devotion to Mary. The rosary is also the best weapon against pachamamas, pachapapas and anything else. I will never do without Maria. As if Free Churches were braver than Catholics. That was pulled by the hair.


12

0
Siebenschlaefer November 25, 2019

@Hedwig v. Beverfoerde

"(...) the real existing pulp in the heads of Catholics and their meanwhile dramatic confusion about what true Catholic teaching is, as a mass phenomenon!"

Apt! There are probably few women of your level of alert understanding, wisdom, education and piety, dear Ms. v. Beverfoerde. As a Catholic faithful to the teaching profession, I have far more agreement with my evangelical friends than with the "new Catholics" on general social issues. But we get along well precisely because we do not sweep under the carpet what separates us, especially in the doctrine of the sacraments.


10

0
? Noemi? November 25, 2019

Nobody is infallible!

In his sermon during St. Mass in Tokyo mentions St. Father very clearly, among other things, the inner idols that cause far greater damage to our souls: 1. a pressure to perform that enslaves people, 2. excessive consumer behavior, 3. a self-contained self!
Despite all the criticism (after all, no human being is infallible), I cannot find anything fundamentally wrong with the statements and behavior of the Pope, even if not a few may therefore consider me "naive". As for ecumenism, I don't think the ball should be held too flat. Despite all Christian solidarity, there are still essential differences. Thus, for most practicing evangelical Christians, the worship of Mary and the prayer for intercession with the saints is still a part
"No go". P.S. We would have been spared the separation if the reformer had owed obedience to Pope Leo X, despite all justified criticism.


4

0
doda November 25, 2019

Bishop Kräutler

In connection with the Amazon Synod, I read in an Internet article that Bishop Kräutler, when asked about this "never before… Sager" in Rome, was committed to distancing himself from it.
I downloaded the link back then, but unfortunately I can't find it in a hurry.


0

0
stephanus2 November 25, 2019

Sisters and brothers who are also Jesus Christ

... as middle of life - of course, they deserve respect and even sympathy. But I am against all the ecumenical hype. That people come closer to each other, get in touch with each other - important and good! But the faithful apostolic teaching office of the Catholic Church for thousands of years can never be up for grabs! Insofar there will never be a unity of Christians because "the others" would have to give up their positions completely (you know, for the Eucharist, for consecration, for the other 5 sacraments, for the veneration of Mary and saints, "only the Scriptures" count not tradition etc.) I agree with a lady here: Better we renew and strengthen our Catholic faith again, instead of wanting to blur inexorable differences to the others. That would weaken the Church enormously - which many nowadays who are on evil ways are, yes want !!! Orthodox, Protestants, Evangelicals, Catholics etc. - they can coexist peacefully without a uniformity!


4

0
Kirchental November 25, 2019

@Diasporakatholik

Because this blessing (from a simple believer of another denomination to a Catholic bishop) feigns a false equivalence. It irritates people who are not familiar with theology.

The bishop is in the apostolic succession - but that is exactly what Free Churches or Protestant Christians reject.
His blessing towards us is also the outflow of the grace acquired with the sacrament of Holy Orders. So far, no lay person in Catholic worship has come up with the idea of ​​giving the blessing to the priest or even the bishop.

Within the family or among lay people - but in a different wording: so bless us - not you.


9

0
Rolando November 25, 2019

0

0
Rolando November 25, 2019

Ecumenism in Truth

Kindness, with all due respect, does not lead to unity, it must be prayed for and the truth also addressed.
In my opinion it would be appropriate that Mr. Hartl invite Prof. Alma von Stockhausen to a lecture, she is only 92 or 93 years old, but mentally fit, especially for ecumenism with the free churches, plus Albrecht Graf von Brandenstein-Zeppelin and the Historian Michael Hesemann, regarding research into the Eucharistic Miracles of the Host. The truth sets you free.


8

0
Stefan Fleischer November 25, 2019

Ecumenism has different aspects.
On the one hand, it is the theological discussion, which should endeavor to clear up mutual misunderstandings and to clearly identify the differences that then still exist.
Then there is the everyday ecumenism, where believers strive to live together in peace and friendship despite all religious differences, to do everything together that is possible and to avoid everything that could trivialize the differences. That means granting the other the right to be wrong.
And finally there are all the many, different ecumenical actions that seek to express what we have in common. But it is precisely here that the knowledge of faith of all those involved is required so that there is no "acting as if", which would only lengthen the still long way to unity in truth.


9

0
Ebuber November 25, 2019

Thanks to Johannes Hartl

At this point I just say "Thank you" for what J.H. has expressed thoughts and answers here.


5

0
Herbert Klupp November 25, 2019

Everything is too lax for me

Idol worship is probably the worst sin before God ever! Waste ! Paganism! An abomination to God! Inculturation has NOTHING to do with it. Inculturation of foreign cultures in the Kath Church just means that everything that is there "inherently" good and holy - for example, the esteem and honor of father and mother, or the ideal of monogamy, prohibitions on lying and stealing, etc. - We can do THAT. Idols are ME an extreme disgust, and they should also be the bishops (including the Roman). BUT YOU CANNOT NOTICE ... NOTHING !!! So you have mentally reached ZERO!


13

0
Contemporary witness November 25, 2019

Dear Kirchental!

Another important review in the link
of the book by Leo Scheffczyk, the
later by Pope Benedict XVI. to the
Cardinal was appointed!

www.kath.net/news/7313/print/yes


5

0
Diaspora Catholic November 25, 2019

@ Hedwig v. Beverfoerde

I can only underline your very last sentence - even if some of you may not like it here.

The fact that we have had to accept and endure the divisions within Christianity for centuries is due to various causes.

Among other things, also to seriously sinful popes and curia, etc.

It is wrong to overly simplify (present-day) Protestants and Protestantism only to reduce them to apostasy from the RCC.

The incumbent Pope and many Catholic dignitaries are currently literally playing with fire in the current pontificate - in the end, instead of unity, further divisions could arise among church members.


6

0
Hedwig v. Beverfoerde November 25, 2019

0

0
Hedwig v. Beverfoerde November 25, 2019

(Continuation II) Johannes Hartl's ecumenical statements ...

A clear look at the ecumenical movement is in no way contrary to having close personal relationships with non-Catholics "to whom following Jesus is just as important as to oneself"!
It can be a wonderful experience to pray with people of separate denominations about the same cause. I have evangelical friends, whom I like very much, whom I admire, with whom I have numerous agreements on religious and ideological questions and whose prayers I would never want to miss! It would not occur to me in a dream - and I find that compared to Ecumenical critics make a blatant assumption - "To despise disciples of the same Jesus just because they belong to a different denomination."


20

0
Hedwig v. Beverfoerde November 25, 2019

(Continuation I) Johannes Hartl's ecumenical statements ...

However, this has not challenged the ecumenical movement for decades. She walks briskly - wherever. The main problem that "conservative" (in the sense of being loyal to the magisterium) Catholics have with "ecumenism" is less "the fear of abstract uniformity achieved at the desk" than the real existing uniformity in the minds of Catholics and their meanwhile dramatic confusion about the, what true Catholic teaching is, as a mass phenomenon! Beware of such "ecumenism" is therefore not only justified, but advisable. What is needed is a new, powerful Catholic movement!

(Continued II)


24

0
Hedwig v. Beverfoerde November 25, 2019

I cannot leave Johannes Hartl's ecumenical statements as they are:

Ecumenism is something different and much more than "accepting the other, even if [he] sees things differently." The ecumenical movement is about restoring the lost unity of all Christians, namely as a visible unity, manifested in the common faith, in the sacraments and ordination offices (see Kathpedia on ecumenism).

BUT: According to Cardinal Kurt Koch (President of the Papal Council for the Promotion of Christian Unity) there is still NO agreement on the goal of ecumenism between the Catholic Church and the Protestant denominations. These communities would have said goodbye to the visible unity that manifests itself in the common faith, in the sacraments and ordination offices, and understand unity only as "recognition of all ecclesiastical realities" that exist and the sum of all these "church domains" would then be the "one church" as it is lived in Protestantism, according to Cardinal Koch.

(Sequel follows)

www.kathpedia.com/index.php?title=%C3%96kumene#cite_note-2


20

0
lesa November 25, 2019

The concern of getting closer to one's brothers does not release one's commitment to the faith

The concern about getting closer to the brothers must not weaken or diminish the truth. "It never releases from one's obligation to the faith. Dialogue therefore always means proclaiming the gospel of Christ and the kingdom of God. (St. Paul VI)
Thank you, kath.net for making the interviews with Cardinal Sarah, Cardinal Müller available -
and the precious jewel of Father Hans Buob's lecture on adoration !!!


9

0
lesa 25thNovember 2019

Lord strengthen our faith

[email protected]: In my opinion, your concerns are justified. In ecumenism or in dealing with people of other religions, a completely natural mutual acceptance is actually the prerequisite. There you can find Dr. Hartl only agree. But that would be possible without ambiguous gestures and words that only increase confusion and provoke counter-reactions in those who care about maintaining the revealed faith. That, in turn, does not promote ecumenism, but rather division. It encourages reservation and rejection. Here, impartiality is so important in everyday dealings. But it just makes some upset when our shepherds, instead of giving orientation, use the most common (false) creed.
"It's all the same" instead of strengthening faith.


6

0
Diaspora Catholic November 25, 2019

@Kirchental - In my opinion, there will be no pure ecumenical return

You need not hope for that with the Evangelical Christians.

And in my opinion this is not even necessary.

At that time, 500 years ago, the Reformation can ALSO be traced back to serious grievances in the Roman Catholic Church.

If something does not change soon in our top church leadership - starting with the incumbent Pope - turning back to our traditional Christian-Catholic faith, we will get new religious divisions.

And the evangelicals who really still believe are also Christians, albeit with a different focus of faith (Christ, the Holy Spirit or the Bible as the word of God).

Unfortunately, in addition to good and overdue reforms such as the introduction of the Bible in the understandable national language, the reformers at that time also introduced all sorts of nonsense (e.g. denial of free human will, condemnation of the so-called righteousness of works etc.), to which some stubbornly hold on.

Nevertheless:

Why not a blessing from an evangelical Christian?


5

0
M.Schn-Fl November 25, 2019

To Pachamamas

An overlooked passage in Deuteronomy 4,19-20:
"When you lift your eyes to the sky and see the whole host of heaven, the sun, the moon and the stars, then do not let yourself be deceived! You should not prostrate yourself before them or serve them. THE LORD YOUR GOD HAS YOU TO ALL OTHER PEOPLES ASSIGNED UNDER THE SKY.
But the Lord has taken you and brought you out of the furnace, out of Egypt. so that you may become his inheritance - as you are today. "


21

0
Dismas November 25, 2019

@hape, Stefan Fleischer, Bernhard Joseph, Kirchental

thank you for your statements, with which I fully agree.
I have asked myself again and again why one wants to put the "indigenous peoples" under a "cultural bell jar". Where do these people get the right to patronize? These peoples are just as human and not an inventory of a nature reserve. For them the missionary mandate of Christ applies, regardless of what some of the co-bishops think they are giving. Such an attitude says a lot about one's own fluctuating (?) Relationship to faith.
And: Any idol worship or syncretism is a grave sin, thus a wounding of Christ !! This dragon goddess has no place in any church.


29

0
Diaspora Catholic November 25, 2019

@Stefan Fleischer - Dangers of Ecumenism

You have shown them very well and clearly.

I experience it first hand here in the north German diaspora.

Just an example:

The statues of Our Lady have either been completely removed from practically all of our churches in our large parish, or they are hidden in inaccessible niches or side rooms so that the faithful can hardly perceive them during mass.

As a concession, an icon of Mary was hung up on the side near the exit, with a candlestick in front of it.

So one hopes that the devotion to Mary in the congregations will gradually survive and that we will adapt to the evangelicals in this regard.

Rosary is prayed publicly only in the form of lay initiatives - clerics or other full-time officials are never seen.


20

0
CALIFAX November 25, 2019

The positive and worth protecting ...

... is actually never specifically named.

Can someone tell me exactly what exactly this face-painted indigenous Kräutler group brought with them to the Pachamama Synod that is worth protecting?

The pile of silly wooden toys that were given the greatest admiration?

Even in various reports about the half-naked local jungle inhabitants, I never noticed anything that would be worth taking over, on the contrary: all abstruse, deepest superstition.


16

0
hape November 25, 2019

Revelation oath of own unbelief 2 - End

80% of the "noble savages" now live in cities. They wear jeans, they use smartphones, they study medicine, they become lawyers and civil engineers. Indigenous people are not an endangered species that need to be preserved in order to save them from extinction.

Of course, the mission also results in a transformation of culture. That's the joke! Do you want to withhold the advantages of modernity from the indigenous peoples? To market these supposedly "noble savages" as a model for church reforms in Europe, that knocks the bottom out and is nothing more than the revelation oath of one's own unbelief.

@Bernhard Joseph: Bf. Kräutler recently contradicts the statement that he never baptized indigenous people. It is true that he baptized thousands. (Daily mail, interview with Stephan Baier, November 19, 2019)


–––
end


27

0
hape November 25, 2019

Oath of revelation of one's own unbelief 1

What is it that is worth protecting in indigenous cultures? The ecological biotope or the traces of truth in the pagan cult?

The expertise on biodiversity is more likely to be expected from Greenpeace than from the church. The wrong emphasis was placed on this. It would have been better to focus on the salvation of indigenous souls, with the aim of identifying and completing the traces of the truth.

The indigenous peoples have a right to the whole truth, as @Bernhard Joseph showed below.

It would be merciless to let the souls hungry for the love of God remain alone in the traces of the truth, but to leave the whole truth in ignorance. It was wrong to trumpet the ideology of the "noble savage" out into the world with insane PR efforts.

–––
continuation


15

0
Kirchental November 25, 2019

Ecumenism

True ecumenism can really only aim at a return to the una sancta.

Just as other religions can at best only be a premonition of divine existence and nature, all siblings of the other Christian religions have distanced themselves from the true core.

Therefore, the goal can only be their return - and not some gurgling. You are just not in possession of the full truth.

That's why I have a very bad feeling when Bishop Oster allows himself to be blessed by free churches. He is the successor of the apostles - and those who bless him deny him this quality. This is a very bad picture for me.

I would only allow myself to bless a bishop if it were my son. Mother's blessing - as if from an early age.


16

0
Gandalf November 25, 2019

Who of you comes to the MORE in Augsburg?

I would be happy to see a few, we will do kath.net meetings spontaneously. Registration: [email protected]


7

0
Stefan Fleischer November 25, 2019

The dangers of ecumenism

are shown very nicely by the example of Pachamama. True ecumenism is only possible where I know my faith, live with conviction and proclaim it. On this secure basis, I can then recognize and tolerate other opinions than what they are, opinions. This then allows cooperation where the truth is not affected. And that avoids the "pretend" as if one were already agreed, even where (still?) - sometimes deep - trenches gape. This then also allows what Paul recommends to us: «Proclaim the word, stand up for it whether you want to hear it or not; wisely correct, censure, admonish, in tireless and patient instruction. " 2 Tim 4.2


20

0
Bernhard Joseph November 25, 2019

Baptism as a prerequisite for faith

Bf. Kräutler boasts that he has never baptized an Indian.

If one takes this statement to be true, then Kräutler is not a bishop but just a sham bishop who has disdainfully betrayed the task entrusted to him.

The really brutal attack on the "indigenous peoples" is not to baptize them!


22

0
Bernhard Joseph November 25, 2019

Truth and untruth are not infrequently close together

"If God actually created all people and people were looking for him at all times and in all cultures, then there are also traces of truth in non-Christian religions"

To be in search of salvation, on the one hand, does not mean that the path taken to find it is the right one and, on the other hand, it can also mean salvation that is incompatible with the Christian God.

Mere traces of the truth can very quickly become a falsification of the same, because a fragmentary truth still contains the deception, not infrequently the lie. In this respect, the truth can only be fruitful and therefore beneficial in its entirety.

Pagan and thus pantheistic cults may point to a longing for God, but at the same time they darken consciousness by starting from this world - this is necessarily always the case in pantheism.

Every pantheistic cult is therefore untrue and to be rejected (Jn 14: 6)!


22

0
hape November 25, 2019

Missionaries first!

Hardly any of the Pachamama critics will deny the indigenous peoples that there are traces of the divine in their cults. Truth can be contained. The statement by Bf. Kräutler that the Tiberization of the wooden idols was "a brutal attack on the indigenous peoples" was also completely absurd. Both are allegations that play down idolatry. That might just be tolerable if one wanted to benevolently assume that the indigenous peoples have not got any further in 500 years. But how is this unsuccessful mission to be explained? Was that dealt with at the A Synod?

Even more disturbing, however, is that idolatry has not even been recognized and even justified by parts of the hierarchy to this day. The lack of faith in the hierarchy is what is really terrifying!

The missionaries must be evangelized first! Until it is clear to them what the Catholic faith is, we don't need to talk about inculturation at all.


42

0
In order to be able to write comments you have to log in.
To be able to comment on kath.net articles you have to register with kathLogin. The comments are randomly checked and activated by moderators. There is no entitlement to activation. A comment is limited to 1000 characters. The comments do not necessarily reflect the opinion of the editors.
In this context, kath.net also refers to the letter from Pope Benedict on the 45th World Day of Social Communication and invites the commentators to orientate themselves: "Communicating the gospel through the new media does not only mean expressing religious content on the To set platforms for the various media, but also to consistently bear witness in one's own digital profile and communication style with regard to decisions, preferences and judgments that are deeply in line with the Gospel, even if they are not explicitly spoken of. " (www.kath.net)
kath.net reserves the right to remove comments that violate criminal law norms, contradict common decency or otherwise run counter to the reputation of the medium. In this case, users cannot make any claims. Due to time constraints, no correspondence can be conducted via the moderation of user comments. Furthermore, kath.net reserves the right to report offenses relevant to criminal law.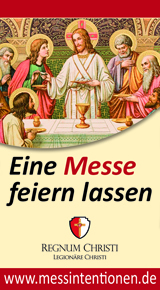 More to
theology
Statism, globalism, ecologism: the ideologies that kill people
Cardinal Zen's contribution to the Council debate: God's work in the Church
Skat and theology, a grand with fours or a zero hand?
What are menu theologies?
"Man does not live on bread alone"
The Church encourages priests to celebrate masses without believers
Vienna: Mathematicians Lennox and Taschner in dispute about faith
Vatican publishes theologian paper on Faith and the Sacrament
Querida Amazonia: Glimmer of hope amid lingering confusion
Theologian Seewald: Synodal path largely obsolete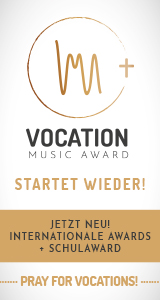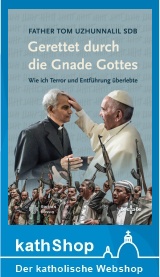 Top 15
mostly-read
Hatred of Jews and downplaying of Islam
kath.net competition 2021: win a ROME TRAVEL!
"God does not bless sin" - Berlin Catholics protest against controversial blessing services
ÖKT - Three letters describe the state of the church
England: Parents watched their aborted child die for 10 hours and gave him a name
Katholikentag 2022: "From my point of view, the main topics are climate change and other environmental issues"
@Israel
Maria 1.0: "The Church is too afraid"
Cardinal Müller: Cardinals Cupich and Tobin like 'representatives of the democrats'
Cardinal Curia: Pope worried about the formation of priests
"Clarification of criminal law is possible"
"The LGBT rainbow flags in and on churches try to manipulate God!"
"Certain reasons are not reasons of conscience"
Austria: Singing allowed again at masses - relief for baptisms and weddings
Swiss priests got married under civil law shortly before his death