Smart LED lamps are useful
Are "intelligent" LED light system solutions worthwhile?
The retrofitting of a lighting system is associated with costs. Costs that would not be incurred if the existing solution were left on the outdated, technological standard. There are no costs for replacing the lamps, including expenses for machines and labor. So what to do Leave everything as it is and sustain high energy costs - or make high investments and switch to LEDs? And if so, which LED solutions should you rely on?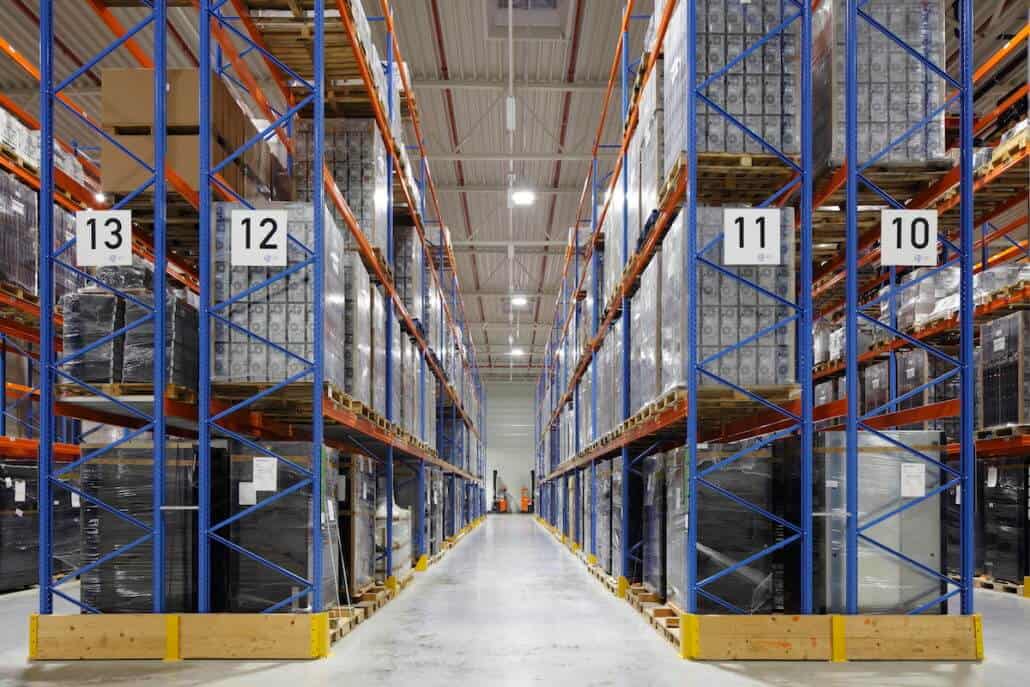 Example: Intelligent LED lighting solution at logistics company GEODIS Germany in Nieder-Olm, 2015 Photo: latocha.net © Nexplan GmbH
The easiest way to convert a conventional lighting system to LED lighting technology can be implemented with simple LED retrofit solutions. IS THIS SENSE AND ECONOMICALLY CORRECT?
Retrofit - what does that actually mean? The lamps are inserted into the existing housing by replacing the old lamps and possibly replacing the ballasts. The level of lighting improves and, depending on the quality of the LED retrofit products, the quality of the light also improves. The costs increase marginally: the cost of replacing the lamps and electronic ballasts is not much higher than a normal lamp replacement. The costs for labor and machines are incurred, regardless of which solution you choose. Replacing conventional fluorescent lamps with LED retrofit products is quick, involves slightly higher costs and often pays for itself in less than a year. Excellent! Super?
In a current best practice example from a leading German parcel service provider, this option of converting to LED technology was made. The halls are operated six days a week in two to three shifts, which adds up to 5,800 operating hours per year. The systems are eight meters high and equipped with T8 fluorescent lamp technology that has been in operation for ten to twenty years. The company's purchasing department was commissioned to compare various offers in the course of upgrading to LED technology. The products available on the market are diverse, but according to the internal calculation of the purchasing department, LED retrofit lamps pay for themselves the fastest: after just six and a half months. The parcel service provider had twenty warehouses equipped with a total of 12,000 conventional fluorescent lamps replaced. The investment was just under € 450,000. However, the purchasing department calculated that the expected savings in energy consumption would amount to up to 50% per month.
Within one year, 15% of the retrofit lamps had already failed. What happened?
There are many reasons for premature failure of LED products: early or spontaneous failures, defects and wear and tear. Particularly long operating times and running times of 24 hours can mean premature failure for LED retrofit products that have less thermal management than high-quality LED lights. LEDs are not designed for high temperatures. A thermally, electrically and mechanically sophisticated luminaire design is designed for corresponding operating times, whereas a simply built retrofit version is less so. The failure rate of LEDs is particularly high at the beginning and at the end of the product life cycle. Early or spontaneous failures are generated by defective materials as well as deviations in the manufacturing process or by incorrect handling and incorrect operation at the customer's. Far more than 99% of these failures can be detected when installing the parts in the application or in the first hours of operation. In contrast, the spontaneous failure rate between the early failure phase and wear and tear in LEDs is extremely low. The higher the manufacturer's quality criteria, the fewer early failures that can be observed.
The light of the LED retrofit lamps is perceived by the employees of the parcel service as uncomfortably cool, some complain about headaches. According to the calculations, all LED lamps must be replaced after seven years. In this case there were simply only problems with the project solution. Professional and independent advice from Klares Licht Nexplan GmbH was consulted in order to be able to implement a sustainable and, above all, long-term, cost-efficient lighting system.
We were able to prove that an INTELLIGENT solution only accounts for 12% of the original energy consumption instead of 50% and pays for itself after two years. Successful companies rely on smart systems.
The evaluation of the project has shown that an intelligent LED lighting system costs three times as much as the low-quality retrofit solution. At the same time, however, we were able to prove that an intelligent solution only requires 12% of the original energy consumption and will therefore pay for itself after just two years. The entire intelligently controlled LED system is predicted to have a service life of 35 years (!!!) and can also be leased, which is the investment and budget burden for the investor to zero brings.
Extensive analyzes, product comparisons and our project experience enabled us to develop an intelligent LED system solution that will be implemented in the other buildings. Smart LED solutions are available, but rarely used - what is the reason? Most manufacturers do not have the necessary know-how to be able to inform users about relevant systems and savings opportunities. At the moment, lights and control technology are still viewed as two separate pairs of shoes. The subject is complex and the manufacturers or users have little experience with corresponding system designs. This often results in inadequate project solutions with fewer potential savings, shorter lifetimes and, in the worst case, lower quality of light.
Smart solutions switch the light on when it is needed. If employees are not present, the control sets an orientation light of 20% of the required illuminance. This means that the user generates up to 95% instead of just 50% energy and CO2-Saving. That sounds sensible to us. How do you see it
We look forward to your opinion and experience with intelligent LED lighting systems in the comment field.
Best regards
Nicolas von Wilcke and team
Further best practice solutions as well as information on our independent, manufacturer-neutral LED advice can be found at https://clear-light.de/.