Metadata in photos
If you wanted to save additional information about your photos before starting digital photography, you didn't have many options. The simplest was to write down the aperture, shutter speed and so on by hand after each photo was taken. With some compact cameras, the date and time could be exposed directly on the film, and professionals used so-called multifunction back panels that could write selected dates on the edge of the negative strip.
What is photo metadata?
With the triumph of digital photography, it suddenly became easier to save additional information about the image - the metadata - in the image file itself. Three different formats in particular have become established with which camera manufacturers, software developers and web applications work.
Exif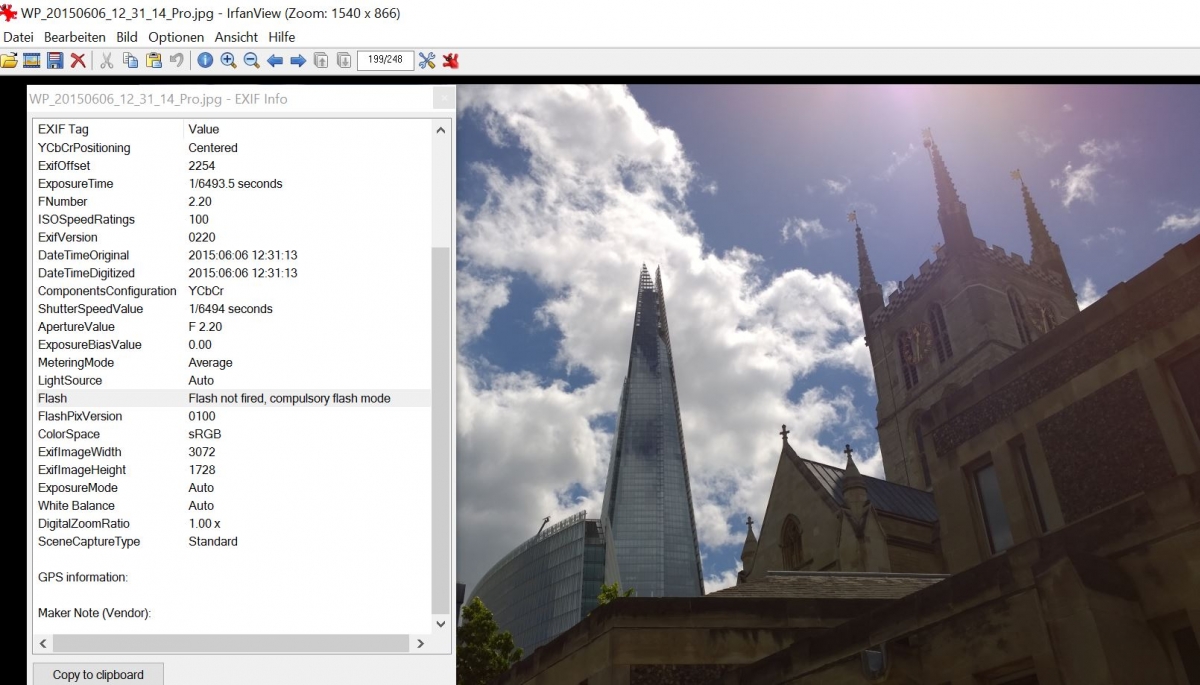 The Exif format is a development of the Japanese camera industry. This made it possible for the first time to add digital metadata to image files in JPEG and TIFF formats. The following Exif data are supported by almost every camera and smartphone manufacturer:
Date and Time
Aperture, exposure time, focal length, ISO value, flash information
Information about the photographer and copyright
Thumbnail
Geographic information and camera angles - for smartphones and cameras with GPS receivers, these are automatically inserted, the location can also be added later on the computer
IPTC-IIM
This format was developed by news agencies and newspaper associations to facilitate image sharing. The abbreviation stands for "International Press Telecommunications Council - Information Interchange Model". It enables photographers and photo agencies to include information such as the following:
Image description
Source, creator, contact details
Copyright notice
urgency
Time of creation and digitization
Location information
Copyright information in particular is often of interest to photographers. According to the German copyright law, "information for rights management originating from right holders" may not be changed or removed. In practice, however, proceedings are very rare. Adobe Photoshop was one of the first programs to support the IPTC-IIM standard in 1994 and built it into its own file format.
XMP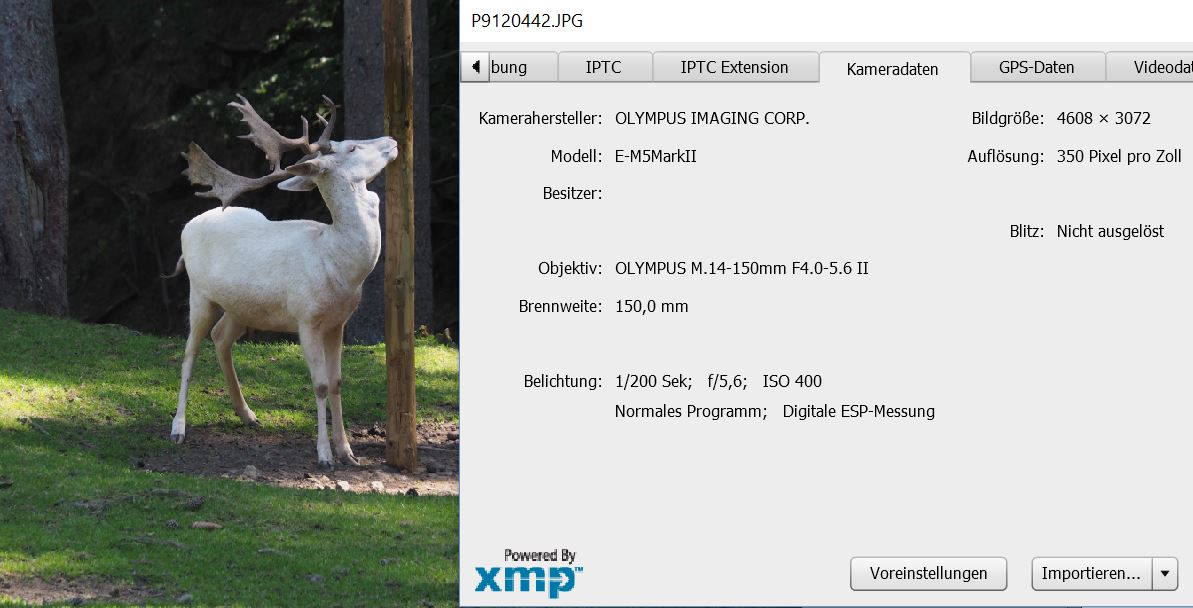 The software manufacturer Adobe launched the XMP (Extensible Metadata Platform) format in 2001. In addition to IPTC data, XMP data can also include Exif information and other details that can be used by programs such as Lightroom and Photoshop. This also allows you to define information fields that are important for your own workflow. However, this additional data can then usually only be read with the program with which it was added.
In practice, most camera and smartphone manufacturers use a mixture of Exif, IPTC and XMP information. As a rule, metadata is not only saved in JPEG and TIFF images, but also in uncompressed RAW format.
However, there can be problems with the metadata when converting from RAW format to another - for example, fields not being displayed at all or umlauts being displayed incorrectly. Anyone who uses different image processing programs should check whether the metadata is then retained.
Display metadata of photos
Special software is recommended to display the metadata of a photo. The common Windows and Mac OS operating systems display some, but mostly not all of the information stored.
Online tools
The easiest way to view metadata is with online tools, such as Jeffrey's Exif viewer. However, you have to upload the image to the site first. It remains invisible to other users, but if you want to be absolutely sure that your photos are not being processed by some server, you should use local software.
The online program shows all metadata, the geo-position and the camera angle directly on a map. For example, almost all photos on Spiegel Online still contain the original metadata of the photo agency - if you want, you can use the tool to display the exact date of the photo, the agency, the agency photographer and the original description of the image.
Desktop software and browser extensions
In addition to popular programs such as Photoshop and Lightroom, there are a number of special applications that can be used to display the metadata of photos. Some applications also do this for the RAW formats of the most popular camera manufacturers, for example the free Irfanview (Windows), ACD See or the open source program Digikam (Windows / Mac / Linux). The Exif Viewer extension for the Firefox browser works both with images on the network and offline with photos on the hard drive.
Metadata in online services: who sees what?
You should be aware that photos contain metadata before uploading them to the Internet. Sometimes you want to share a beautiful landscape while on vacation, but you don't want to reveal the location or the date. Or the other way around, it can be important for a photo that the copyright information is retained.
When a photo is emailed, all metadata is retained. It can look different when pictures are uploaded to social networks. For some services, the metadata is retained, displayed and found again when the file is downloaded again. Others do not show metadata or only when downloading the original file, but not for other copies of other sizes created by the service.
Overview of web services
An attempt by iRights.info with some common online services brought the following results (as of 11/2015):
service
Display Exif data
Display of IPTC data
Visible to visitors
Will copyright information be retained?
Intact after download?
500px
Few
Few
Few
Yes
Yes
Facebook
Location only
No
Possibly location
Author / Copyright only
Author / Copyright only
Flickr
Lots
Lots
Lots
Yes
Yes all
Google Photos
Few
Few
Few
Yes
Yes all
Instagram
Location only
No
Possibly location
No
No
Twitter
No
No
No
No
No
Whatsapp
No
No
No
No
It is important, however, that even if metadata is not displayed, this does not mean that Facebook and Co. cannot save this information internally. Some platforms also evaluate photos using machine learning techniques and in this way gain new information. Facebook and Google Photos try to identify image content such as people, places, animals or food. If you upload the images from your photo safari to Google Photos and then search for keywords such as "rhino", the service will correctly display almost all the images on which the animals can be seen.
Remove metadata
If you don't want metadata to be preserved in the photos, you have to remove it before uploading. As a rule, there is no way to completely prevent the generation of metadata when taking photos. Many of the image programs mentioned above can delete metadata. The file information can also be displayed in the Windows file explorer - and some of the metadata can be edited. This also works if you have marked several pictures.
If you often want to edit several images, you can use programs like "EXIF Purge" (Mac / Windows). The Irfanview program mentioned above also offers functions for batch processing (batch conversion). There you have to remove the tick next to "Get Exif and IPTC data" and then copy the images in the same quality.
Apps for removing metadata are also available for smartphones and tablets, for example "Metadata Remover" (Android), "EZ UnEXIF Free" (Android) or "deGeo" (iOS).
Metadata for Creative Commons
Some web services such as Flickr or 500px also technically support Creative Commons licenses. With the free licenses, you can specify in advance that your own photos and other works can be used more easily. License information in machine language is also often attached here so that other users can also find the content. If an online service does not do this for you, you can provide the information yourself.
The "License Chooser" tool from Creative Commons offers help in selecting the desired license. On the other hand, you get a code for the website that contains all the necessary information. License and photographer data can also be downloaded in XMP format for inclusion in the metadata. Lightroom users can also use Jeffrey Friedl's free Creative Commons plug-in. For more information on XMP and Creative Commons, see the organization's wiki.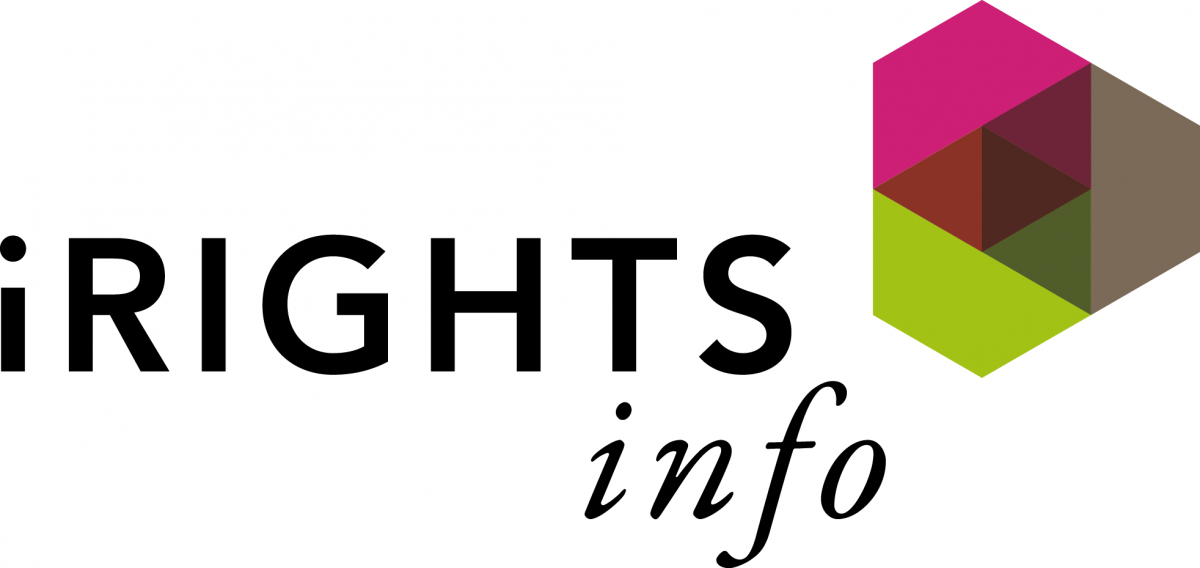 Author: Claus Hesseling, iRights.info
License: Creative Commons Attribution-No Processing License 2.0 Germany