Who is your favorite Indian journalist
Social artistic party instead of deficit reduction: Berlin proves again why the state financial equalization for this city is nothing more than a package of heroin for an addict.
We don't want a piece of the cake, we want the whole bakery.
When I was in Berlin for the first time a decade and a half ago, I was in Schöneberg. And even then I saw this label and thought to myself: Anyone who argues like this, who disregards the basic rules of politeness, would also want the flour, eggs, cream, fruit and staff, and for free and immediately and if something goes wrong, there is trouble. Not only are they bold, they would act it out if they were allowed to do so, and if one tried to stop them, they would invoke some common law. They would have always smeared and looted bakeries. And then I thought: It doesn't matter. He writes it down, someone else will come and clean up the historic bridge again. As I said, that was 15 years ago. Probably the police would come here and arrest you for damaging a monument if you tried to remove the label.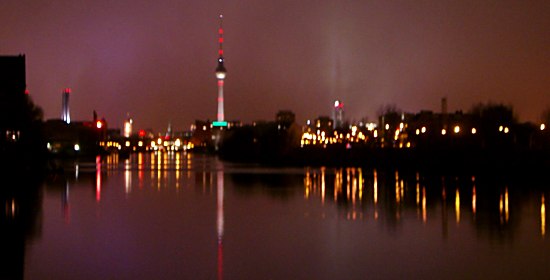 You could do a lot in Berlin, demolish cars, smear bridges, leave rubbish lying around and damage the S-Bahn, you could set fire to a few high-end shops and throw stones at construction vehicles in Neukölln until you had to read unfriendly announcements in the nationwide press As Horst Seehofer, Prime Minister of Bavaria, must take note of at the moment. Because the violent termination of a social contract in Berlin is a living tradition and, see Yorckbrücke, becomes part of the reality of life. But Horst Seehofer's idea of ​​suing the national financial equalization system, which has been controversial for years, is seen as a sign of desperation before the upcoming elections. Or as an act of lack of solidarity. Or as a typical Bavarian hardship. Or as an example of the prime minister's tendency to run amok from time to time and not take anything or anyone into consideration.
And of course, even as a Bavarian, you have to honestly say that Mr. Seehofer sometimes comes across as hypocritical. I am not talking about the fact that Bavaria benefited from financial equalization for a long time - Bavaria has now paid these sums back in several times without batting an eyelid. I mean his argument that students in Berlin get a bonus and have to pay tuition fees in Bavaria. The state government under Stoiber wanted it that way because the universities were to be rebuilt in a performance-oriented manner. There were committees and advisory boards and protests and, in the end, a hefty election defeat. Seehofer wants to get out of the misery of fees here and justifies its existence not with his party, but with Berlin and the mismanagement there. One would not be at all surprised if the CSU were to move away from these fees again soon, especially if one could actually keep a few billion more. That's how they are here. You don't have to like that. But for Seehofer it's about everything. This is where this cheap populism comes from, the media foams.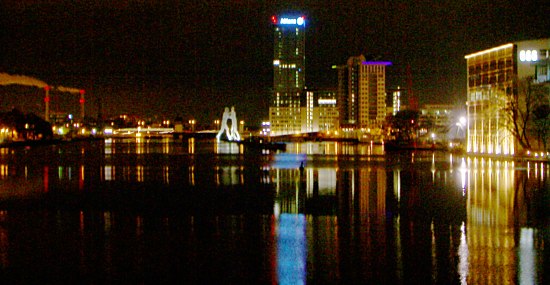 However, there are a few painful truths that cannot be ignored: Berlin received 3.043 billion in funds last year, and 3.663 billion was demanded from Bavaria. Until 1994 this compensation was just a bit of a pushing around; since Berlin has been a part of it, everything has gotten out of hand. This is justified by the fact that, according to the Basic Law, the state should create similar living conditions throughout the country. And of course with the fact that Berlin is so poor: The Second World War (ended 67 years ago)! The division of Germany (for 22 years the Stasi stronghold of the Eastern Bloc subsidy juggernaut East Berlin has been one with the real estate mafia, the West subsidy juggernaut West Berlin)! Because a country like Germany needs a real capital and so much still needs to be done! To do this, you need almost a billion new loans in addition to the subsidies from the other countries. Around 4 of the budget's 22 billion will come in this way, and another 2.881 billion will be federal supplemental allocation. That is more than a piece of cake, but one might think that no reason for the humorless Bavarians to give up the solidarity of a nation right away. That is the federal perspective.
And a few little things get lost in it - such as the opinion of over 80% of Bavarian voters who are eligible to vote that action against the equalization is good and correct. And I too - well, I read this story in the Tagesspiegel over the weekend. It's about a piece of land on the Spree that a few resourceful people cordoned off with a picket fence when I was there to celebrate parties. There was a doorman in the front and music and a good mood in the back. And when this establishment, Bar 25, was closed, there were loud protests that Berlin would deny Berliners access to the Spree - which before that was not kept open by bouncers and not exactly cheap prices. There was a referendum not to sacrifice everything to the Mediaspree project in this area on the river, and now the new SPD boss in Berlin is campaigning for the old operators to be allowed to continue with a new concept under the heading of "city return". All of this sounds halfway conclusive as long as you don't know the background: Because the site belongs to a municipal company called BSR, which claims to operate a city cleaning service in Berlin.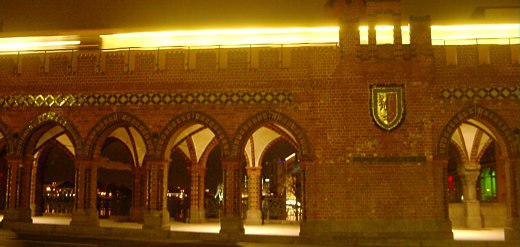 Yes, I laughed uproariously too, but when you live in Berlin, you notice: They live magnificently with the pretense of this business, just as the mayor is supposedly "ruling". In any case, this BSR has so far intended to sell the site to the highest bidder. This would result in a high double-digit million sum for the city's loss-making operation, and together with the construction and leasing, Berlin would also fall a little. However, the former Spree cutters and operators of the bar do not have enough money. And that is why it should be politically decided that the BSR will forego this income, which might be enough to absorb the 74 million losses that were mismanaged last year. Elsewhere, such a procedure might be considered embezzlement, in Berlin the aim is to promote the capital city culture, celebrate on the Spree, look at socio-artistic projects and say that the other workers on the Mediaspree also need a place to relax. At the same time, the project ensures that there is less of a risk of luxury renovations in the surrounding area, which would undoubtedly arise if even more well-paid jobs were created here. Terrible performance for Berlin.
And those missing tens of millions are just a small fraction of the city's already lush deficit. Compared to the additional costs of the Berlin airport, which flies how Berlin is cleaned, that's not so bad after all. Berlin will not go bankrupt, there is still enough money for a free daycare place for everyone, and in the end you have a terrible deficit and no economic performance and are so poor and close to bankruptcy that someone pays. Exhausted from begging for bare life, you sit down by the Spree in the artists' village with city returns, the beats quietly rumble over the river and the new iPhone says that Yvi will come by with the grass afterwards. Yes, it is a pleasure to live in such a capital city that is so social as to preserve this place for the people. Well, of course not for everyone, the destitute migrants and Hertzies and truckers from Halle should please stay at home, but the right people. And for the operator consortium. And the young voters. Something like felt can only be found in Bavaria. Who is going to fall into the hustle and bustle here? The balanced budget will come at some point, just not today. But if Bavaria continues to send compensation for structurally weak Berlin, it will be something with the federal capital.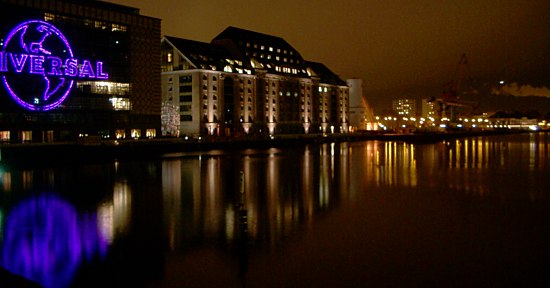 Yes, the Bavarians are something nice, from a Berlin perspective, where the city does a lot to ensure that living remains affordable even with clubmate prices of 4 euros. These Bavarians pay ridiculous rents and house prices, and yet they don't riot, prefer to work hard and pay taxes, and if things get bad, also property taxes - say Berlin economists. It then arrives in Berlin, and everything is fine. If the Prime Minister wants to complain against it, the capital's press writes angry articles about him, saying he is a populist and a riot, whereas the city yield on the Spree is of course only quality of life for socis and young people who don't throw eggs or demonstrate on the Spree. Everything is fine, should the deficit get even bigger, Bavaria can cushion it with their flourishing economy. You don't want just a piece of the pie. They want the whole bakery.
But in Bavaria's west, south, east and also otherwise disadvantaged northern districts, I can report that the mood is slightly different. One may hope in Berlin that Seehofer will be voted out of office: Even a new government will not be able to avoid becoming active here. Because this is not about a question of political attitudes, but about a certain mentality. It's about exhaustion and the feeling that nothing will ever change there as long as there is always someone to take care of these escapades. It is also no longer the case that you want to hear the constant excuses. And the tendency to never stop at a piece of cake and always mock the stupid bakers, that made for something, how should I put it, regret. We are all against the state financial equalization here. Not because of resentment against Berlin, not because of a North-South conflict, just because of such stories. In Bavaria, the CSU was punished for such mistakes - Hypo Alpe Adria, for example. Berlin cannot be punished. This warped, filthy, badly behaved bastard from a slum that is constantly booming, you can't beat it in a throwaway diaper. Even the Russians no longer want it. But you can - hopefully - put it on withdrawal. The wailing of hipsters, socis and friends does not penetrate into our busy Alpine valleys. And should the city go bankrupt or be torched in an uprising: You can also invest in Bavaria.
Keywords: everyday life, old Europe, decency, architecture, rearing, bailout, ethics, predators, investors, class struggle from above, morality, nouveau riche, wealth, tradition, unreasonable demands of modernity
To press
Send post by email
The financial junkie Berlin
From Don Alphonso
Social artistic party instead of deficit reduction: Berlin proves again why the state financial equalization for this city is nothing more than a package of heroin for an addict.
An error has occurred. Please check your entries.
Send post by email
Many Thanks
The post was sent successfully.